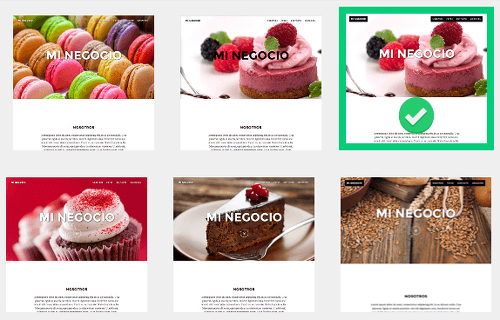 Great designs for your website
A website should be beautiful and functional. Thanks to Miniweb, your website will meet these two requirements perfectly.
Not only you can choose between dozens of designs organised by theme, you can also create your own custom designs, add the logo of your business, etc.
Easy, fast and flexible
Miniweb has been designed to make the process of creating and publishing a website as easy and fast as possible, but at the same time offers scope for creativity.
Thanks to its flexibility and ease of use, both beginners and expert developers will find Miniweb the perfect tool for creating simple, beautiful and modern websites.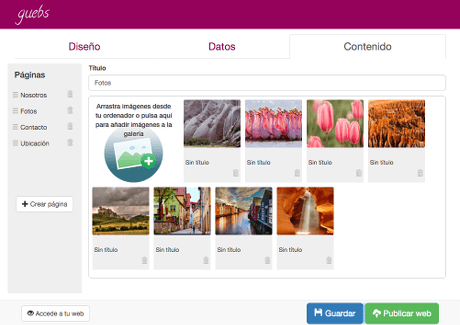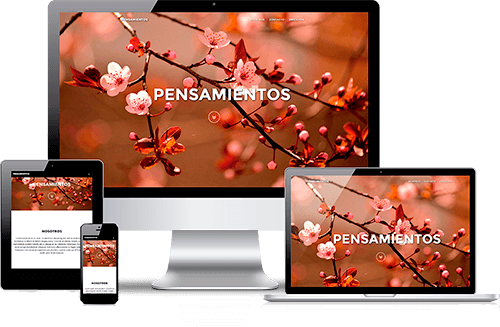 Full mobile support
The amount of people using mobile devices to navigate and find services is increasing every day. That's why your website must provide great user-experience across many devices and screen sizes.
Web sites created with Miniweb are 100% responsive, which means that they look like and work perfectly on any device: computers, tablets and mobile phones.
Everything you need
Despite the ease and speed with which Miniweb allows creating websites, the options and features available are more than enough for most websites.
You can create your website in any of 5 languages ​​(English, Spanish, Basque, Catalan and Galician) and include a contact form, a photo gallery, links to your social networks, a map with the location of your business, links to external websites, etc.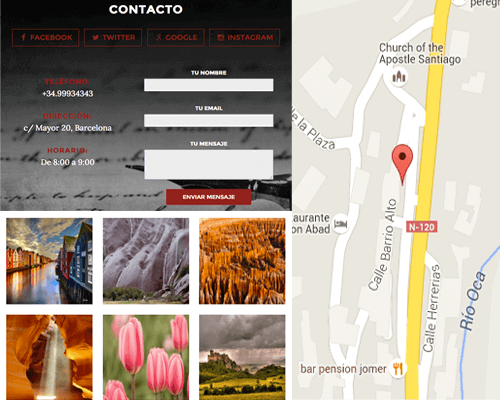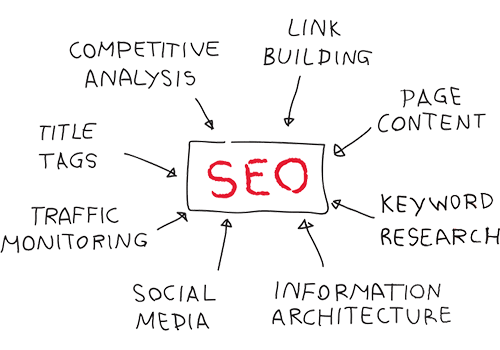 Search engine optimized
There is little point in having the best website if nobody visits it. That's why we have designed Miniweb to make your web site stand out in search engines and social networks.
Websites built using Miniweb are optimized for its good positioning in Google: your HTML code is of great quality, they are 100%% compatible with mobile, load extremely fast, include Twitter Card and Opengraph tags, integrate with Google Places, etc.
Two premium plans to choose
Miniweb Premium
Personalised with your own domain
Without advertising nor email
More and better designs
20,00 €/year
Miniweb and Mail Plus
Everything included in the Miniweb Premium plan
Unlimited email accounts
10 GB of space for email
70,00 € €/year
In addition, there is a free plan that does not allow using your own domain, includes advertising and does not have any email service.
Frequently asked questions and answers
What is this service?
This is a service that gives you access to a web based tool with which you can create your website. Depending on the selected plan also includes email service.
Who is this service for?
It's great to create web sites for small and offline businesses, so the service is perfect for owners of such businesses and for web developers.
What makes it different from other similar services?
First, the tool is specially oriented to create small and simple websites. Second, with our Miniweb, the creation of a website is almost immediate, much faster than with other similar tools. Finally, it is cheaper than most similar services.
What payment methods do you accept?
Credit card (Visa or MasterCard), PayPal and bank transfer or deposit. More information on payment methods.
Once purchased, how long it takes to activate?
Depends of how you buy it and whether you are already our customer or not. If you request the free service, activation is immediate. If you purchase one of the payment plans, activation may require a few hours.
Do you offer money back guarantee?
Yes, for 45 days. However, you can try the service completely free of charge and without obligation.
It's time to enjoy our services
Start here
Talk to us!