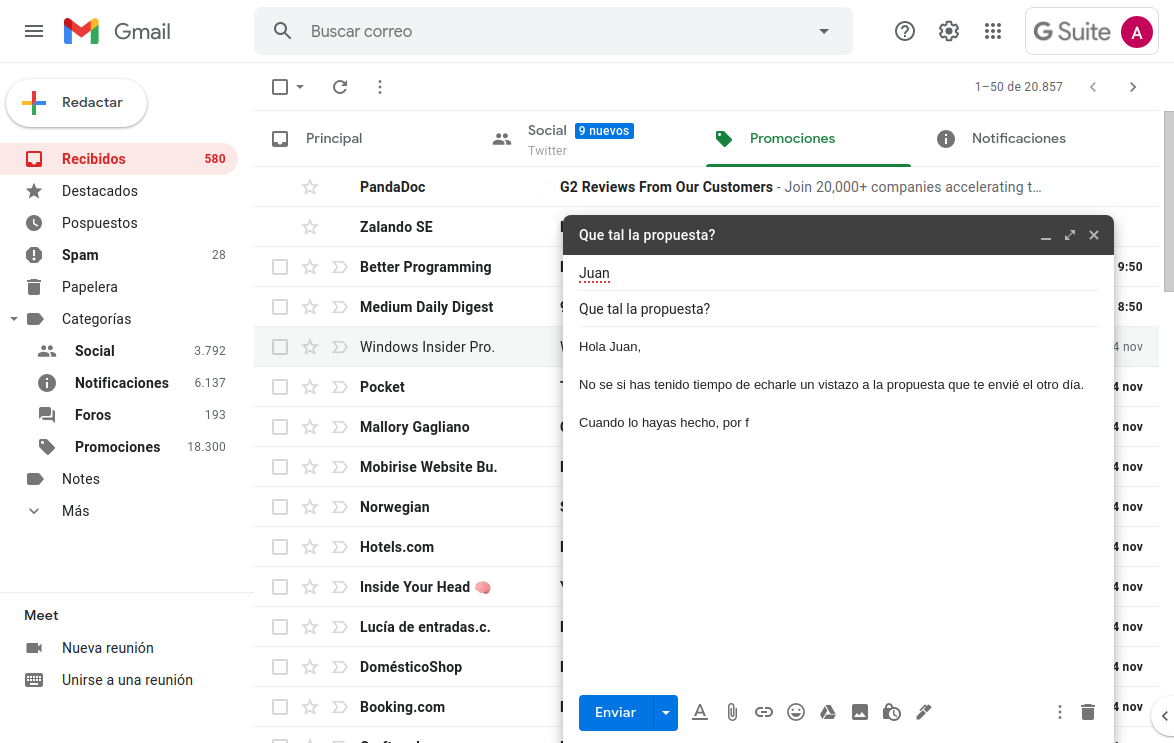 Always well communicated and productive
It is no coincidence that Gmail is the most widely used email service in the world: the user experience it offers is superior to any other alternative.
With Google Workspace you will have your own Gmail and Chat service under the domain of your organisation. You'll be better connected than ever.
In addition, Gmail's excellent anti-spam protection, automatic mail sorting and anti-virus will keep you safe and productive at all times.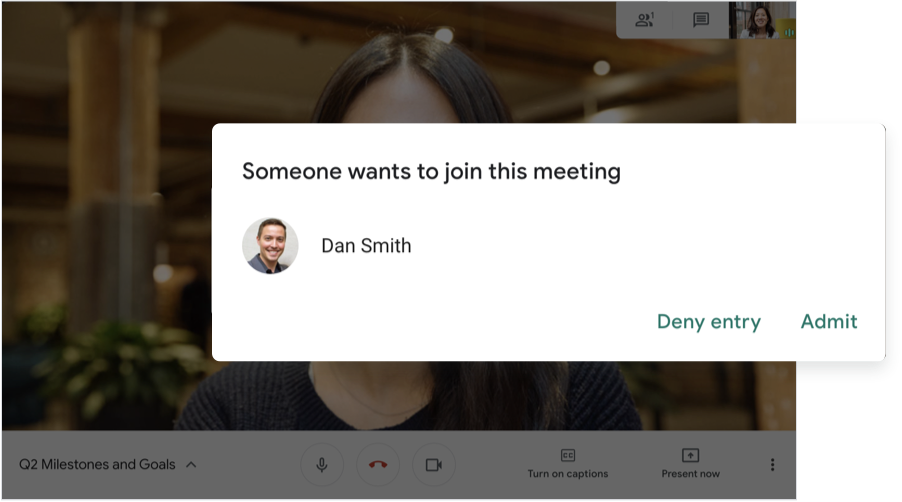 Secure and uninterrupted videoconferencing
Keep your team members in touch with an enterprise video conferencing system that delivers exceptional, uninterrupted performance.
Simply schedule a meeting and share the meeting link with your colleagues, clients or anyone else who can join the meeting from a computer or mobile device.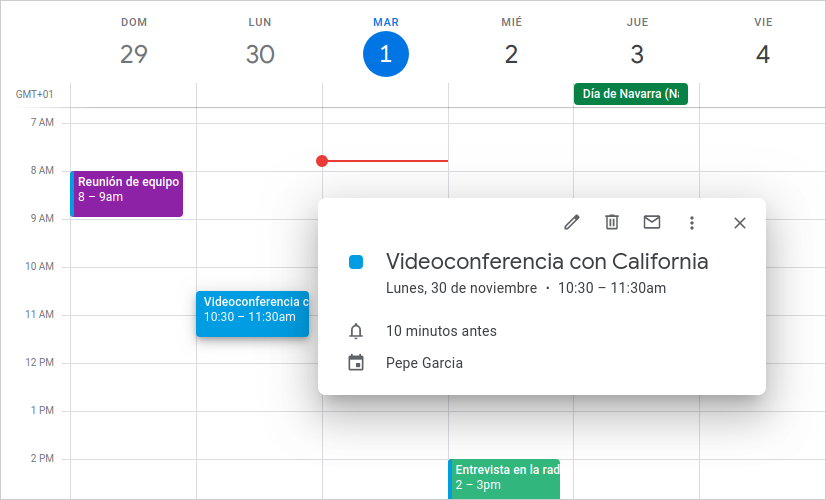 Shared online calendars
Thanks to the calendar service, you'll spend less time planning what you have to do. Calendars that can be shared and integrate seamlessly with the rest of the Google Workspace tools.
Keeping your team organised and coordinated has never been easier.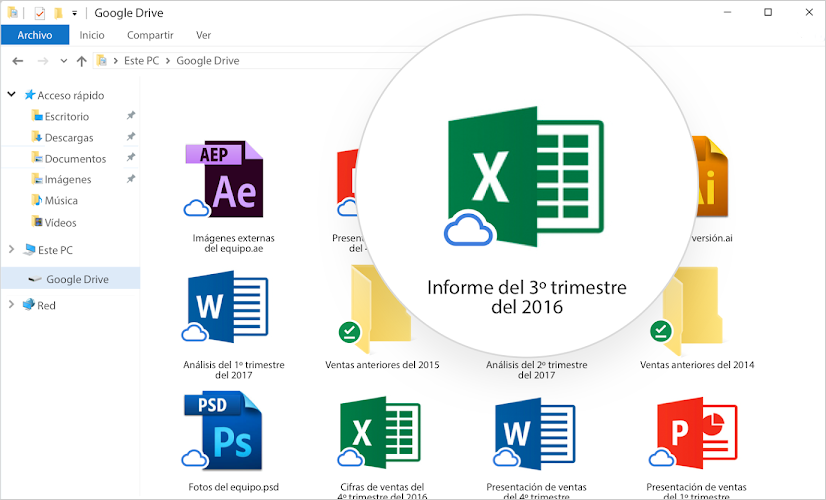 Store and share files in the cloud
Keep all your work in one place with secure access from your computer, phone or tablet. Share your files easily with colleagues or third parties.
And with Drive's File Stream, you can access files directly from File Explorer or Finder, without the need to use a web browser and without the risk of cluttering up your hard drive space.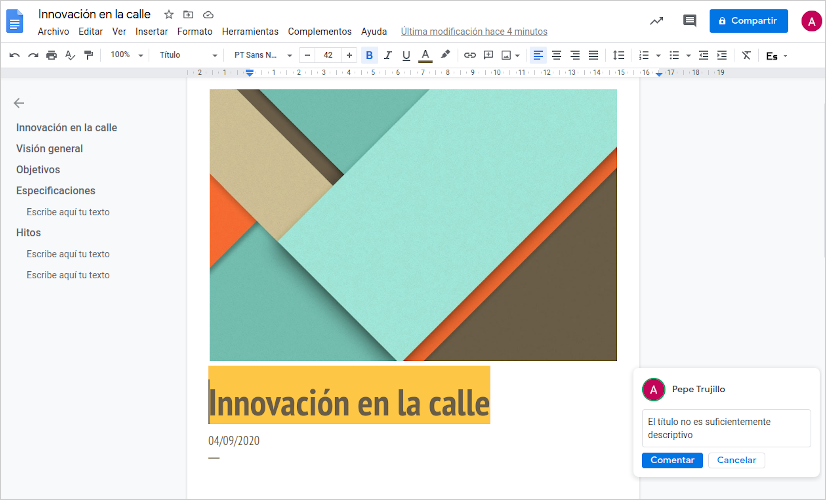 Group document editing
Create and edit text documents, spreadsheets and presentations directly in your favourite web browser, without the need to install specific software on your computer.
Several people can work on a file at the same time: all changes are automatically saved and the result can be shared with anyone.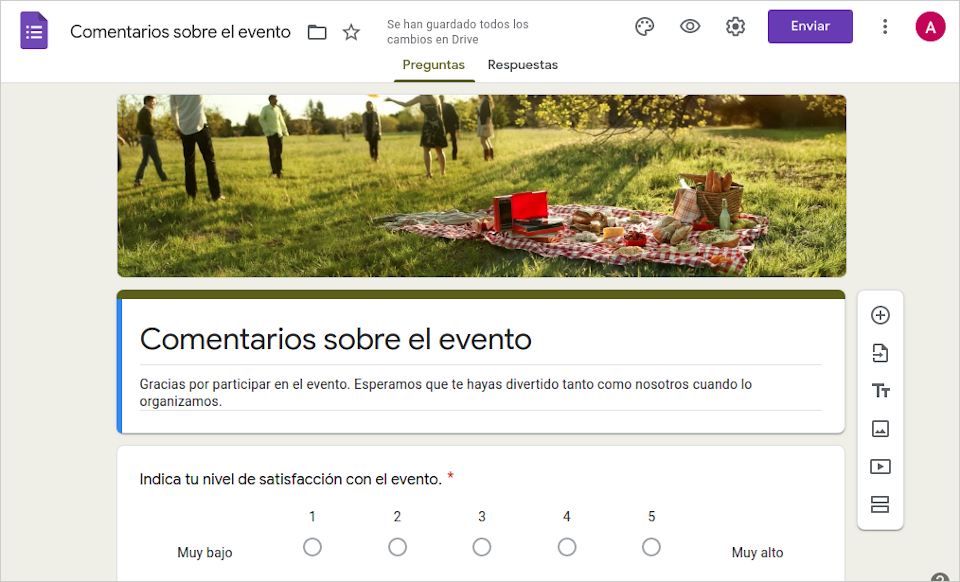 Easy forms and surveys
Easily create forms and surveys of all kinds, which you can share by email or integrate into your company's website.
Quickly process incoming data or visually analyse survey results with automatically generated graphs.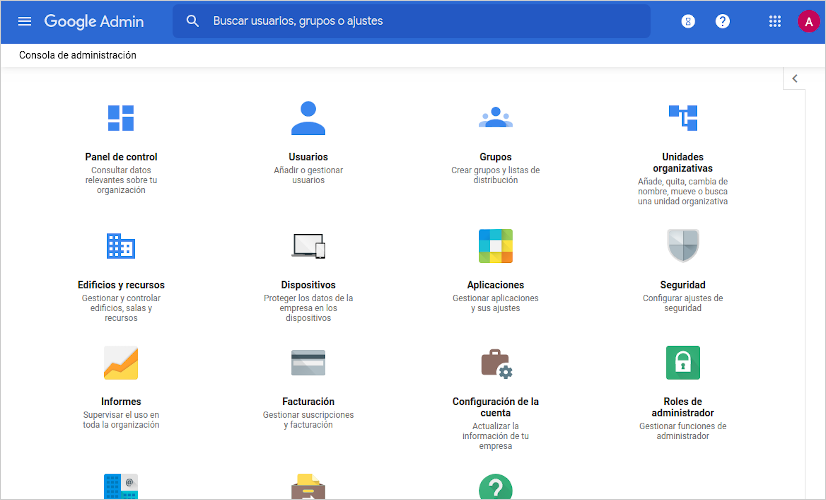 Everything under control
You will have full access to the Google Workspace Management Console, as if you were contracting directly with Google.
From the console you can create new user accounts, adjust security policies, analyse usage reports and much more.
When you need help, you can get assistance by contacting us or Google, whichever you prefer.
Google Workspace pricing
Business Starter
30 GB space per user ( expandable )
Video calls with up to 100 participants
Assistance from Google and guebs
4,95 €*
5,20 €
per user per month
Business Standard
2 TB of space per user
Video calls with up to 150 participants and video recording
Assistance from Google and guebs
9,90 €*
10,40 €
per user per month
* This offer is only available to new Google Workspace customers. This introductory price only applies to the first 20 users added and for 12 months only. At the end of this period the standard price will apply to all users. Customers can cancel the subscription at any time.
Frequently asked questions and answers
How long it take to activate the service?
Once you have contracted the Google Workspace service with us, we will contact you within a matter of hours to determine the appropriate configuration of the service. Once we have this information, if there is no need to migrate anything, the service will be active and configured in a matter of hours.
If mail has to be migrated from another provider or from other guebs services, the delivery of the final service may take several days.
Can I migrate my existing email to Google Workspace?
Yes, and in most cases we take care of the entire migration process for free. Once we complete the migration you will have all your email in Google Workspace, you won't lose a single email.
What payment methods do you accept?
Credit card (Visa or MasterCard), PayPal and bank transfer or deposit. More information on payment methods.
Do you offer money back guarantee?
No, but we give you between 15 and 30 days to try the service completely free of charge, without you having to advance any money or provide us with your payment details. If during the trial period you decide that you are not happy with the service, you just ask us to cancel it and that's it.
Ready to revolutionise your business?Start here
Sign up for Google Workspace with guebs and start to improve the way you work
Talk to us!